Ready to buy it?
WITH UNITED REAL ESTATE
FIND THE PERFECT PLACE TO CALL HOME
We are standing by ready to assist with your home buying needs.
832-997-5560
Don't miss out!!!

Complete the form below to schedule a tour with a licensed agent.
Let us open the door for you!
Ask us about the $20,000 credit towards closing costs
What to look for when buying a house
There's a lot to consider when buying a house, from the number of bedrooms and bathrooms, to the amount of outdoor space, to local amenities and neighborhood safety.
So how do you prioritize everything and decide which home is right for you?
On a survey of several real estate and housing experts what's most important to look for when buying a house.
They agreed on eight key factors to keep in mind:
1. Location
2 .Price
3. Home style and size
4. Home amenities
5. Quality of schools
6. Taxes and cost of living
7. Size of the property
8. Homeowners association (if applicable)
A great Realtor or real estate agent is key here. They can help you think about your priorities and measure the homes you view against those criteria.
Above all, make sure you come prepared with a "must-have" list. And if any homes don't make the cut, be ready to walk away. This can be hard to do (especially in a hot market), but you'll thank yourself a few years down the road when you're settled in a home you love.
Got Questions? Lets Talk!
I am happy to go over the process and point you in the right direction. Complete the form below for a call back.
We'll open the door for you.
Our purpose is to create a positive, meaningful real estate life experience for all families we serve.
Guiding Principles
We are passionate about our priorities
We believe that people buy people, before they buy products or services. Our goal is to facilitate the ordinary to become extraordinary. We believe in complete transparency to foster trust with our clients, agents and employees. We are fiercely loyal to our clients' interests and endeavor to positively exceed their expectations.
We value people before profit
God, Family, Business
Like and subscribe to all of our channels to be notified of new uploaded content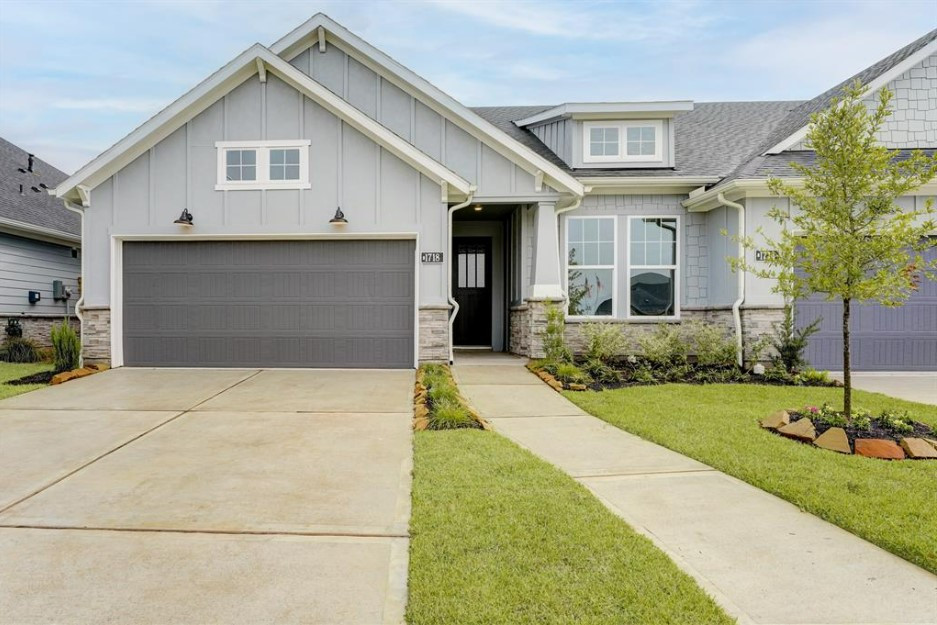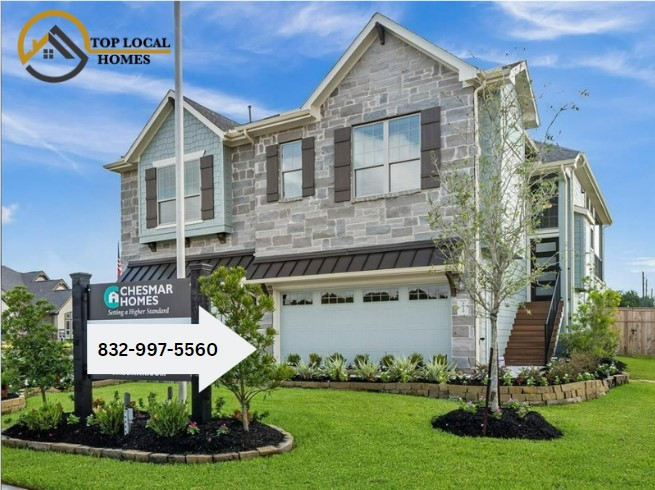 New Construction:
Chesmar's Luxury Townhome featuring 3 Bedrooms, 2.5 baths, with a covered patio, and 2 car garage nestled within the award-winning Sienna master-planned community. Vantage point / open concept living and dining room allow for everyone to be together. Easy-to-maintain tile floor throughout. The Kitchen highlights level 3 Quartz countertops, pendant lighting, & 42'' taupe cabinets; 2 " faux wood blinds on all operable windows. Within Sienna, residents access resort-style amenities such as pools, fitness centers, waterparks, miles of walking trails and an abundance of community events for everyone to enjoy. Call for a home tour 832-997-5560
New Construction:
Enjoy this STUNNING BRAND NEW 2-story home with 3 bedrooms, 3 full baths, and an open-concept, tiled kitchen and living area, ready to entertain all your family and friends. GORGEOUS gourmet kitchen is equipped with BRAND NEW stainless steel appliances, upgraded cabinets, and ELEGANT white quartz countertops. GRAND great room includes a CHARMING fireplace and a wall of windows to overlook the SPACIOUS extended covered patio, a perfect place to relax. SERENE primary suite includes an over-sized, walk-in SPA shower, dual vanities, and a large walk-in closet to provide plenty of storage space. Large loft located upstairs offers extra space you can make your own! Zoned to TOP RATED Fort Bend schools. Located right off Highway 6, the highly sought-after Sienna community provides LUXURIOUS amenities including a golf course, waterslides/splash-pad, an outdoor amphitheater, and horseback riding. Construction almost complete on this OUTSTANDING new home. 832-997-5560
New Construction:
This fantastic Beazer Home in Sienna could be your dream home, it is move-in ready. Featuring tile flooring, an open great room, and a covered patio. Entertain your guests in the spacious kitchen, equipped with quartz countertops, tile backsplash, large cove molding, and stainless-steel appliances. Take a well-deserved break in the primary suite, featuring a walk-in closet, dual vanities, a tub, and separate shower. The community of Sienna offers acres of parks, lakes, a fitness center, 160-acre sports park & golf course, waterslides, swimming pools & splash pad, an outdoor amphitheater, and on-site stables and horseback riding. Located off Hwy 6, residents are close to Silverlake Village, First Colony Mall, and Sugar Land Town Center. Zoned to Fort Bend ISD. This is your dream home – call now! 832-997-5560
While you are awaiting a call back, please use the link below to browse available homes.
What Credit Score Do You Need to Buy a House in Texas?


Texas has a highly competitive housing market as people travel to the state for its culture and a vast range of alternatives, from small towns to booming cities. As a result, competition might be fierce. But don't worry, you'll find a home in your price range.
Of course, the amount of money you need to buy a home in Texas is determined by your personal financial position, including your credit score. According to one survey, the average credit score required to buy a home in Texas ranges from 662 to 730. It's vital to remember that the higher your credit score, the more likely you'll qualify for the best mortgage rates.
FHA Loan
Most Texas lenders will require a credit score of at least 580 to grant a government-backed Federal Housing Administration (FHA) Loan.
USDA Loan
Borrowers wishing to buy a home in rural Texas may be eligible for the USDA's Single-Family Housing Direct Home Loan Program. While there is no stated minimum criterion, those with credit scores of 640 or higher are eligible for the USDA's automated underwriting procedure.
VA Loan
A VA Loan is another government-backed mortgage alternative. These are available to veterans as well as other qualified service members and spouses. However, most lenders prefer credit scores between 580-620. The Texas Veterans Land Board also provides a home loan to qualified veterans in the state. Lenders participating in this program normally require a minimum credit score of 620
.
Conventional Loans
Unlike FHA, USDA, and VA loans, conventional loans are not backed by the government. These loans may offer more flexibility and possibilities, but they also have tighter credit score criteria. You'll most likely need a credit score between 620 and 640 to qualify for a conventional loan in Texas.
Steps To Buy A House In Texas
Whether you are ready to buy a house right now or are just starting to think about it, there are a few steps you can do to get started when buying a home in Texas.
1. Evaluate Your Financial Situation
2. Get Pre-Approved for a Mortgage, We can help.
3. Find a Local Real Estate Agent
4. Sign a Buyer's Rep Agreement with us
5. Choose the Right Neighborhood
6. Discuss What You Want Before You Start Looking
7. Start House Hunting
8. Make an Offer on the House of Your Dreams
9. Sign the Contract
10. Apply for a Mortgage
11. Schedule a Home Inspection and Appraisal

12. Get Homeowners Insurance
13. Finalize and Close on the House